This tank has been setup for right around 2 years now. It was my first (what I would consider) medium sized tank upgrading from a 15. It has been through a few different setups, but currently is being used to grow out a few fish as I'm looking to pick up a 125 in the near future (mainly for the JDs in the 120).
Aquascape
Substrate is a mix of gravel and sand. Most of the rooted plants are in flower pots to keep them from being dug up. The hornwort I leave the weights on and let it sit on top of the gravel. I dose Seachem Flourish monthly and use root tabs for the potted plants. Driftwood is all real. The tank looks like a mess but allows for fish to slip away if chased and provides a lot of safe places to hide. Surprisingly the Barbs are the ones to get into it the most. Especially the males.
Stocking
Fish:
1 Salvini Cichlid
1 Yound JD (last one left from last times adults bred, growing out to sell)
1 BN Pleco
1 Leopard Sailfin Pleco (moving to 120)
1 Peacock Eel (moving to 120 when full grown)
2 Mollys (males)
2 Platys (females)
2 Swordtails (females)
3 Pictus Catfish
10 Rosy/Red Glass Barbs
Plants:
Amazon Swords
Melon Sword
Dwarf Lily
Rotala Indica
Hornwort
Crypt Wendtii
Equipment:
200 Watt Aqueon Pro Heater
Marineland Emperor 400B (rated 90 gal)
Marineland C-220 Canister (rated 55 gal)
48" 108 watt HO T5 fixture with 2 6700K bulbs. On for 12 hrs a day.
FTS
Left
Right
Salvini
JD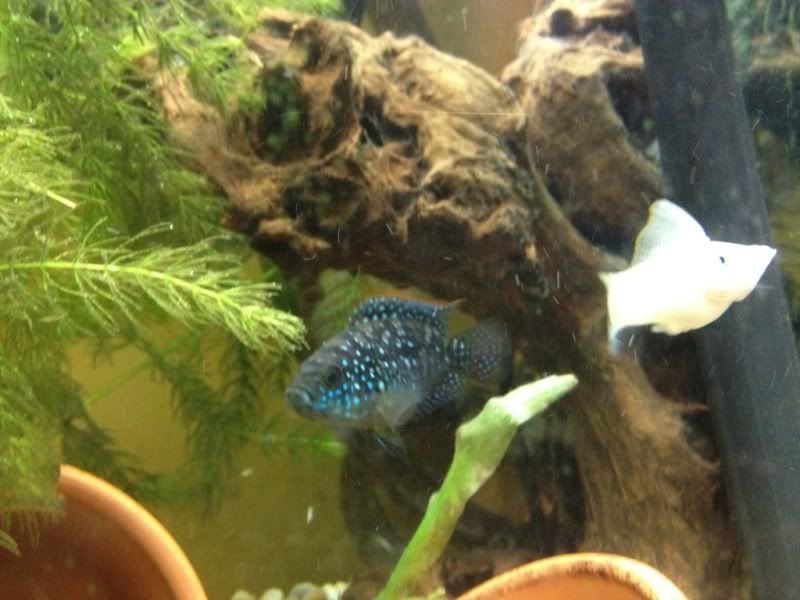 Platy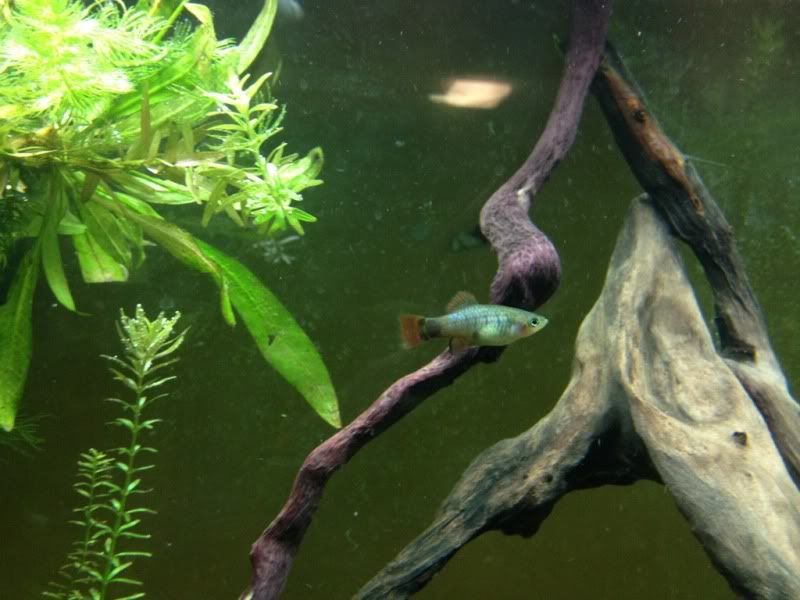 Rosy Barbs
Pictus