I started a 2.5 gallon saltwater tank awhile ago, and it was a really enjoyable tank. I had the tank running for around 5 months but recently I transferred the Snails, Crabs, and Live Rock to my 55g FOWLR tank and sold the coral.I will post the tanks specifications and post some pictures of the tank.
Equipment
2.5 gallon All-Glass tank(12"Lx6"Wx8"H)
18watt Power Compact light fixture
Aquaclear 30
Rio-50
All-Glass 50watt heater
Coralife digital thermometer
Small Mag-Float
Livestock
1 Strawberry crab
2 Margarita snail
1 Hermit
Corals
4 Button polyps
1 Blue spotted Mushroom
Now time for the best part the pictures.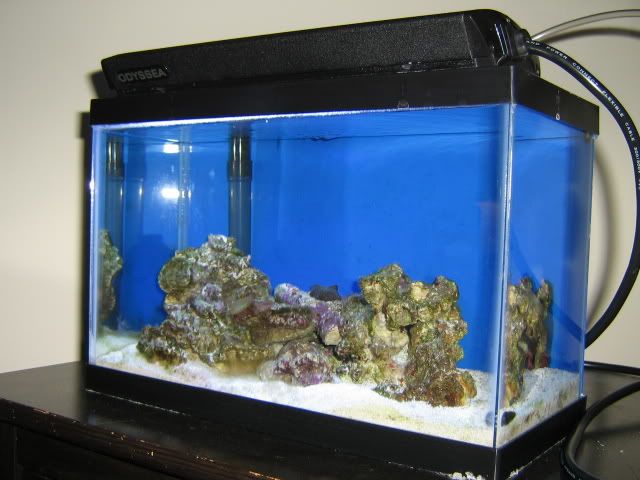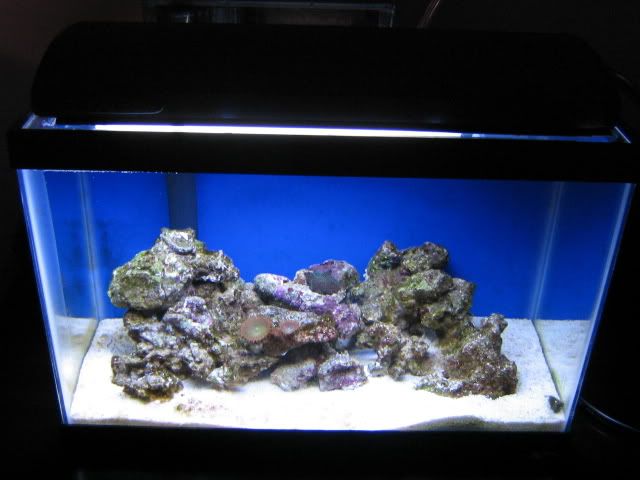 Different live rock arrangement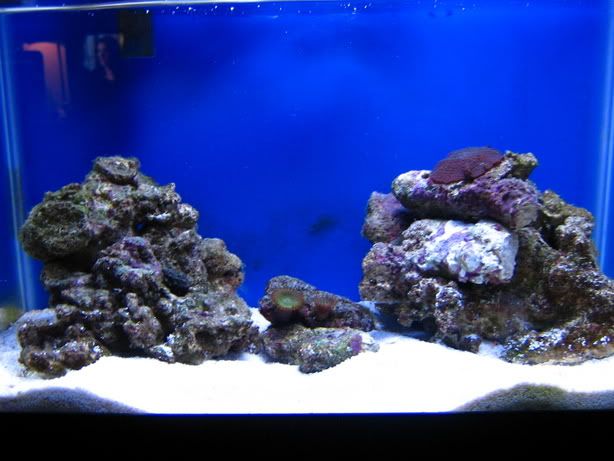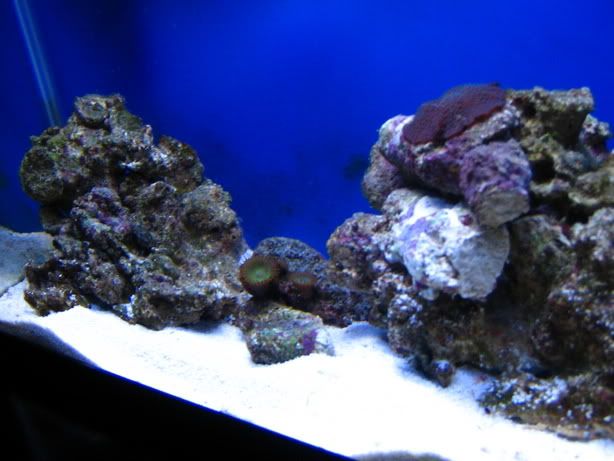 Tank Inhabitants