I found this tank for cheap a few months ago and couldn't pass it up (even though I had no room). It measures 36" from left to right, which I figured would make it the perfect tank for the constantly active Zebra Danio which I've had and bred before. This time I'm finally trying out Glofish and I am hoping they are fertile (I've heard mixed info on whether they can/will breed). I would also like to breed he Bolivian Rams in here as well, but I'm thinking I have females so I'll have to find a healthy male.
Here's the specifics on the tank.
Filter is a Marineland HOT Magnum canister rated for 55 gallons.
Heater is an Aqueon Pro 150 watt heater rated for 55 gallons.
Lighting is a 36" LED fixture with moonlights (secs are almost identical to the Marineland fixture).
Stocking
Crayfish (growing out to be food for the Oscar)
2 Bolivian Rams
2 Gold Mystery Snails
1 Least Killi
3 Red Glofish
3 Orange Glofish
3 Green Glofish
3 Purple Glofish
3 Blue Glofish
2 Longfin Zebra Danios
Would like to added either some golden or leopard danios too.
After the crayfish is gone I may do a small school of albino Corys.
The aquascape uses Mopani Driftwood, black gravel, plastic plants (except an aponegoton and piece of a moss ball the Oscar ripped up) and some light and dark polished river rocks.
FTS
A bit closer
Left
Left Center
Right Center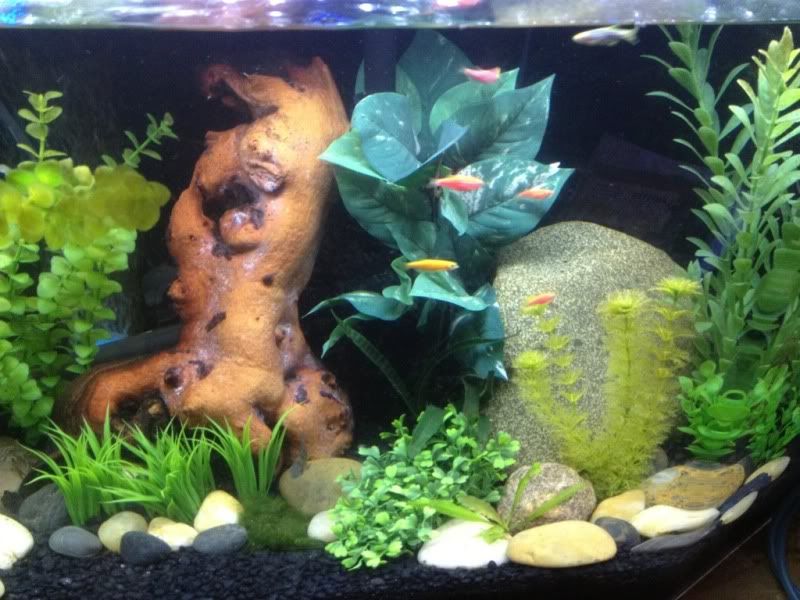 Right
Rams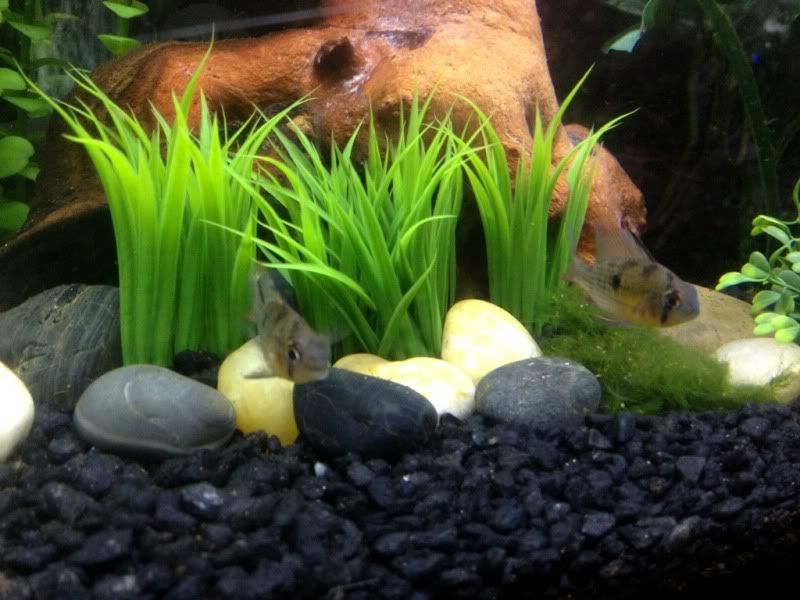 Least Killi I believe.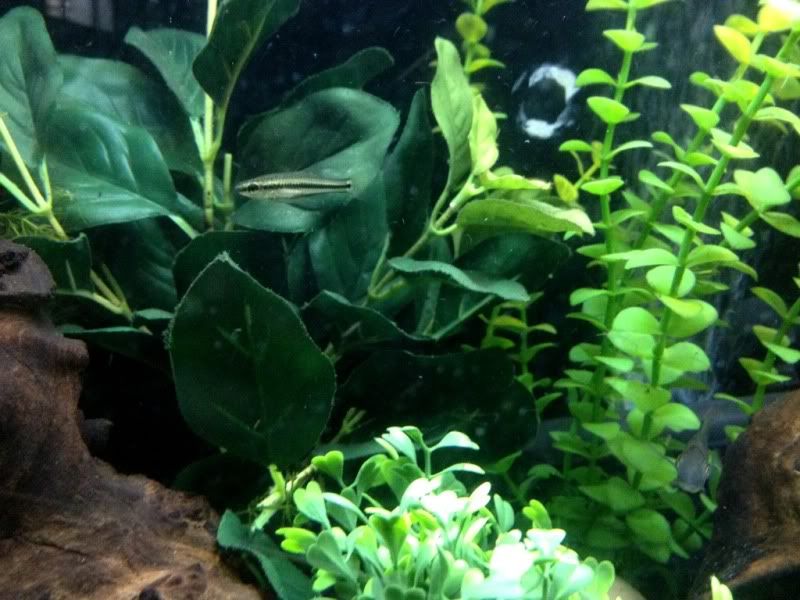 Danio rerio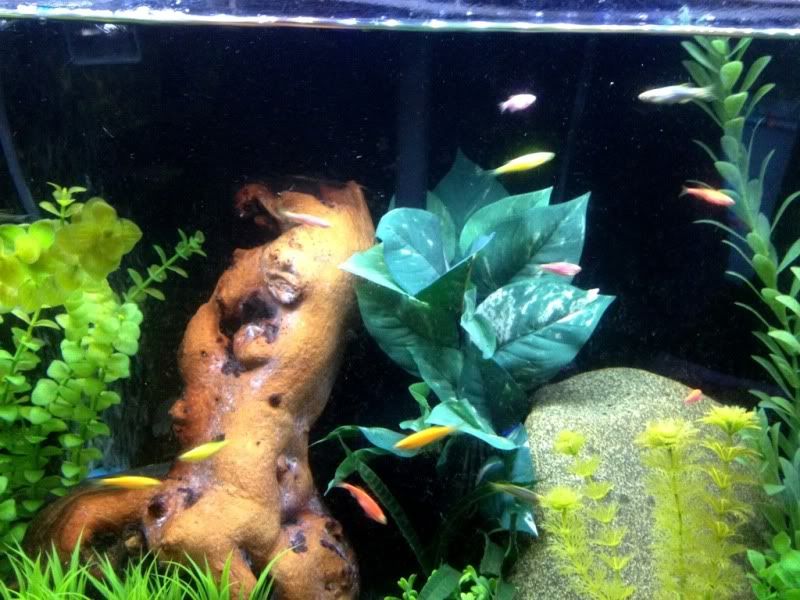 Moonlights