Herman, F1 Piebald male A. citrinellus.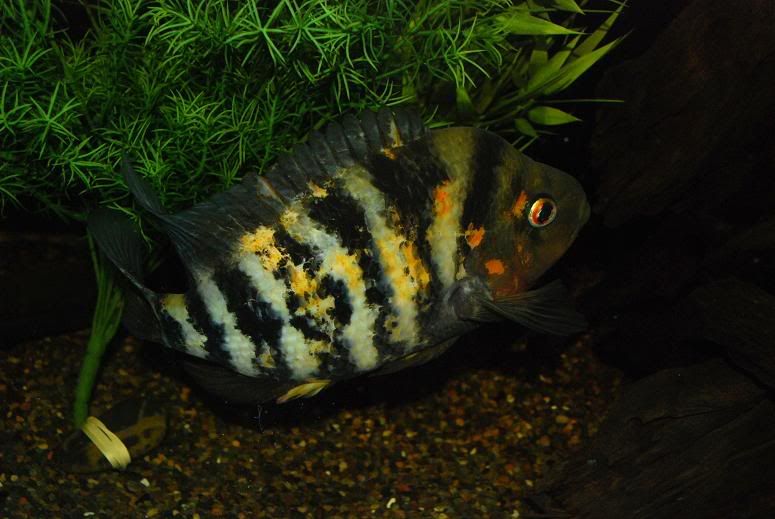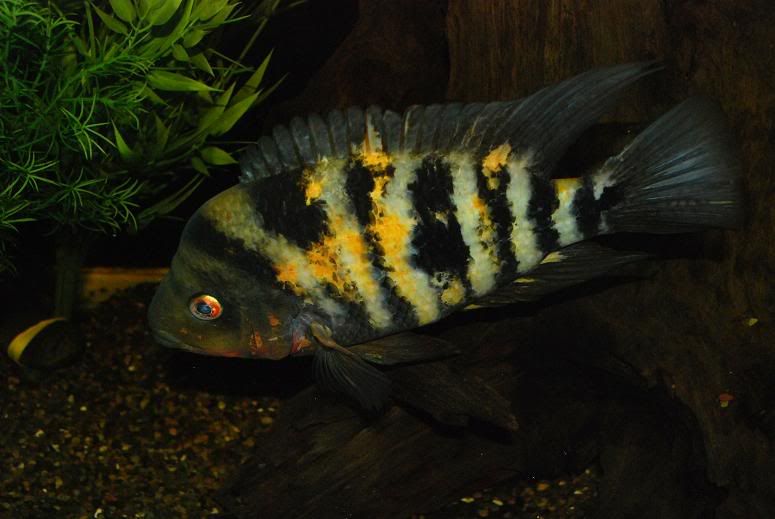 F1 Orange A. citrinellus female, currently brooding a spawn with Herman.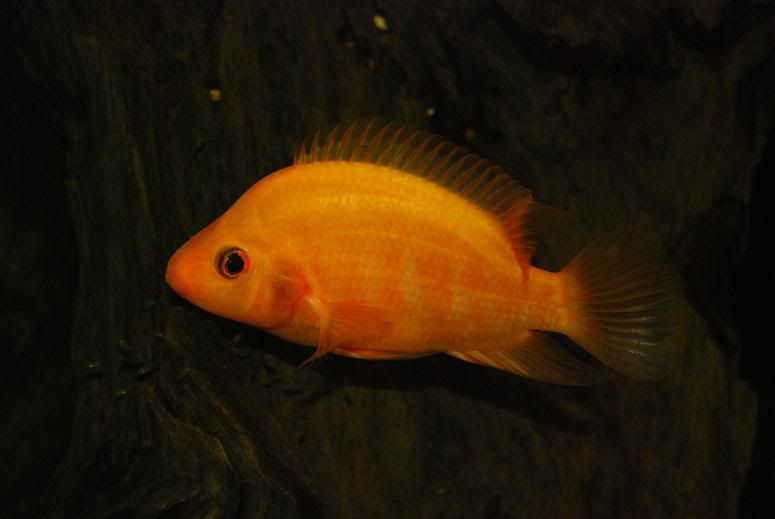 F1 A. hogaboomorus "Rio Chuloteca". I have two left, hoping for a male and female.
F1 A. sp. "Red Isletas" Pair: Male
Female
F1 Orange citrinellus males from the pond.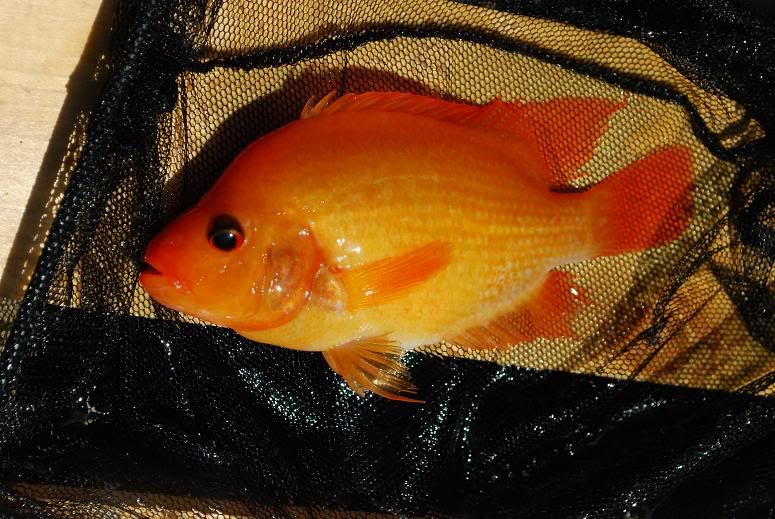 Hamilton, F1 Barred male A. citrinellus. Chillin out in the pond this summer.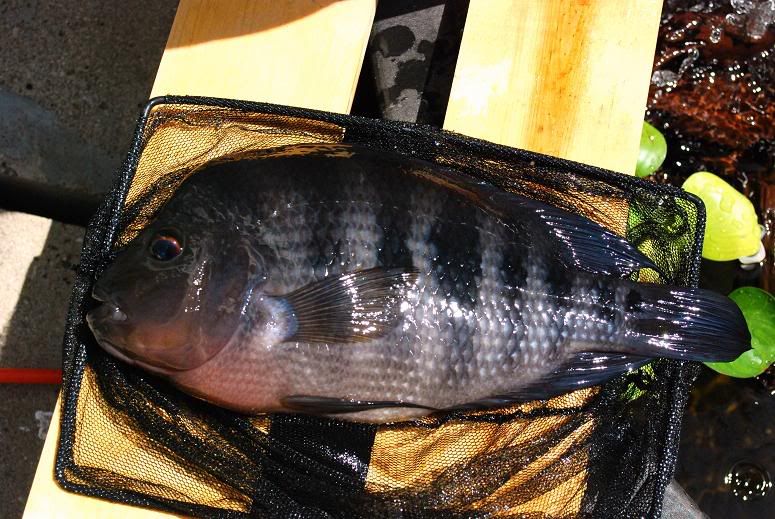 Some day I'll have enough room for each and every species in each and every color morph. For now I'm overdoing it as it is. lol