This tank was setup to be a Victorian tank but instead now is home to most of the fish from my 55. They are definitely enjoying having more room and with all the caves there's really no aggression between the JD and Salvini now.
The stocking right now is
7 Rosy Barbs
3 Pictus Catfish
4 Upsidedown Catfish
1 African Featherfin Catfish
1 Salvini
1 JD
1 Royal Pleco
1 Peacock Eel
I also want to add in either a school of Tiger Barbs, more Rosy Barbs or Roseline Barbs.
And the plants include various Anubias species, Java Fern, Red Vals, Crypt Wendtii, a Marino moss ball and some lucky bamboo sticking out the top of the tank. Lighting is a 4' T8 Shoplight with 2 32 watt 6500K bulbs.
The current filtration is an AC110 and a Marineland HOT Magnum, but I'd like to get the Eheim from the 120 running in here once I get the bigger Rena filter (and possibly a Magnum 350) running on the 120.
Here's some pics of how the tank looks
FTS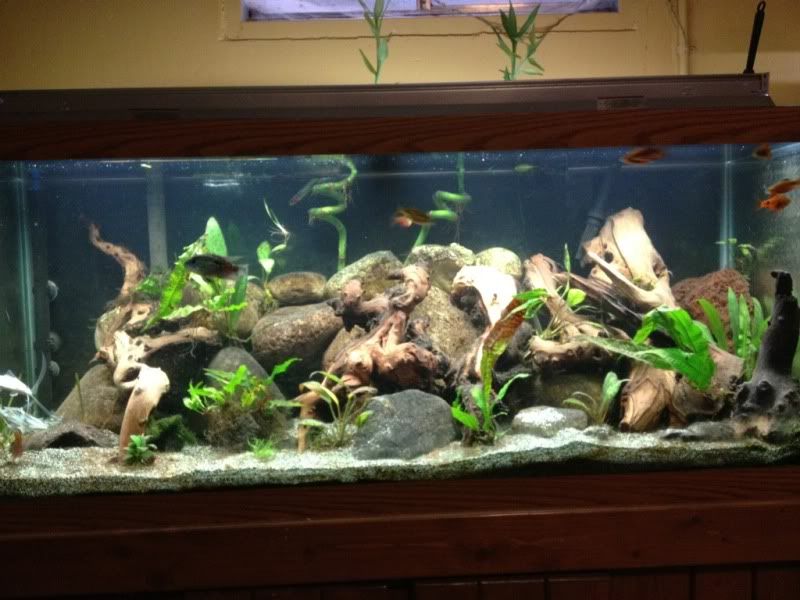 Left
Center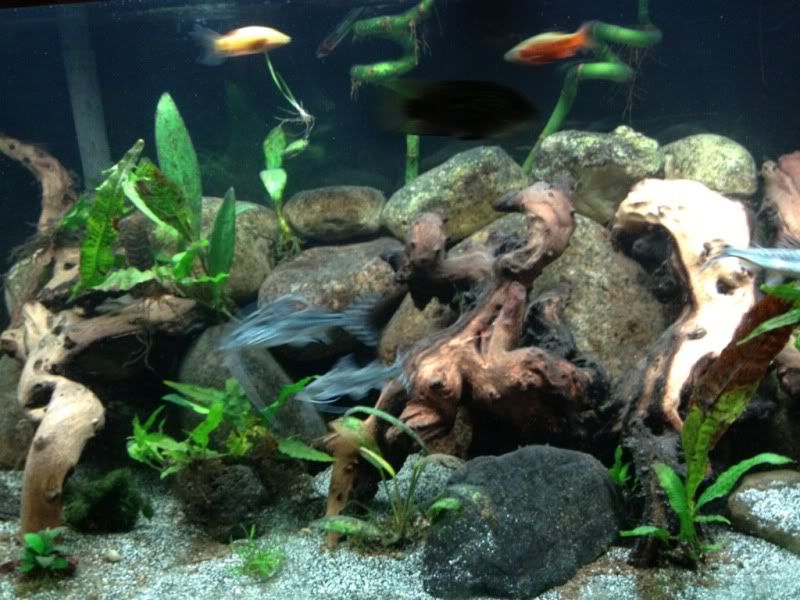 Right
Sorry the Pictus are constantly moving (and growing lol).
The African Featherfin has grown too.
And of course the JD