My new 55g is up and running. I picked up a 55g kit this past Saturday (7/30/11) (and got it $40 off the regular price). I spent a few hours that night breaking down my first 55g, which was a planted tank. The Coralife dual lighting system will go into storage (next to the Coralife quad light system). The remaining plants went into three other tanks. I put about 20 pounds of EcoComplete into a 14g and about 80 pounds into storage.
Here's the new tank. I went with a Top Fin starter kit, because it was almost as cheap to buy this than an empty tank. Plus I wanted the lights to put on this tank. The heater will go into a 30g tall and the filter will go into storage in case I need it one day.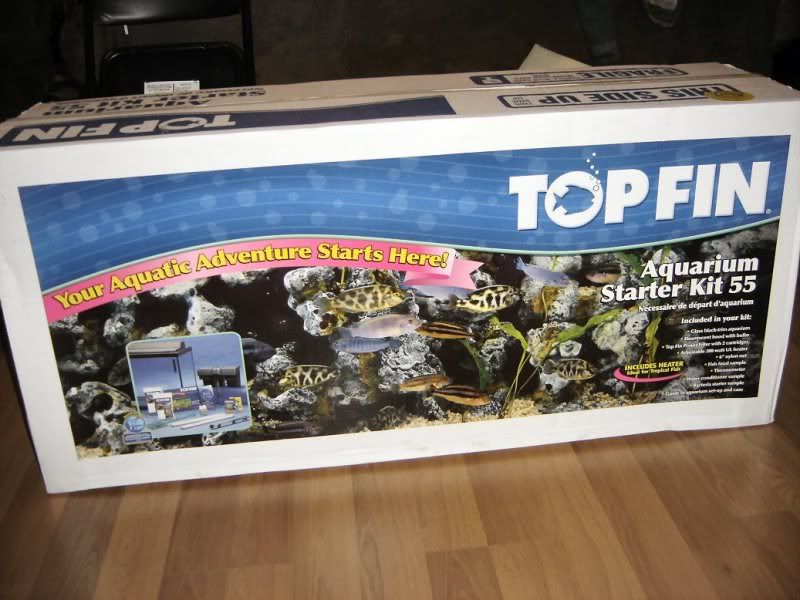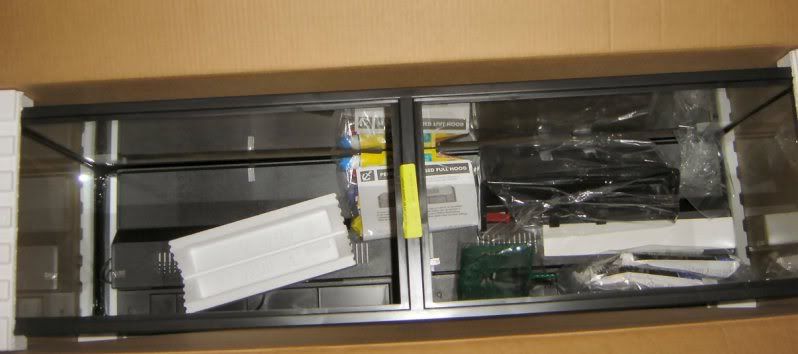 I already had a stand, which I had bought along with the original tank and about 50 pounds for small, brownish-colored gravel. The tank was not that great to begin with, but $50 for the stand and gravel was a steal.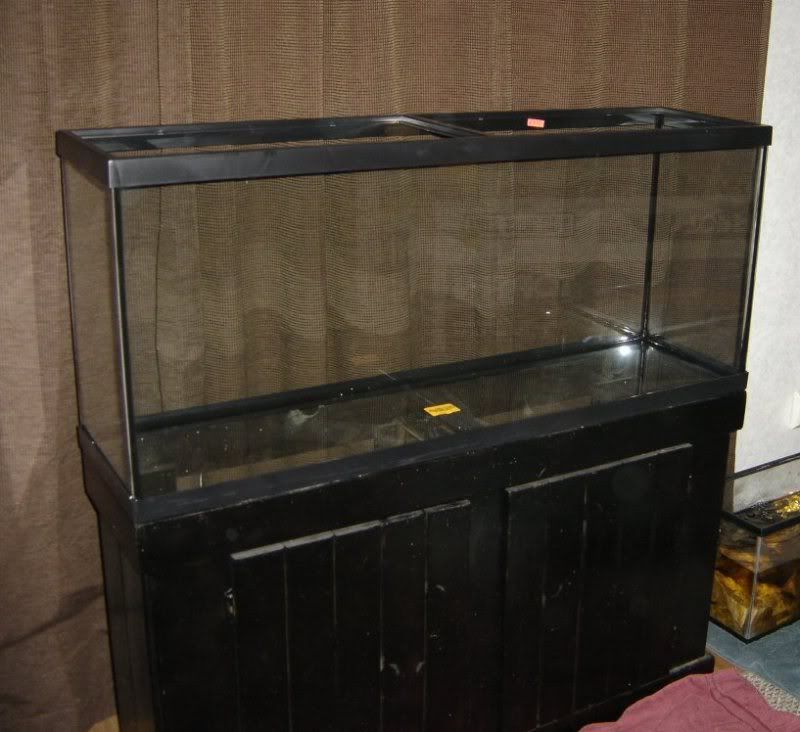 I was given a 55g about 18 months ago (which is where the brown gravel ended up). Anyway, that tank came with some white gravel that had hints of green and other colors in it. I looks pretty cool...and was FREE. Can't beat that.
This new tank was set up on 7/31/11.