Other oscar owners may benefit from this, so I'm putting it here in the lounge for everyone to see.
Mods feel free to move and/or copy the thread if you feel it would be helpful elsewhere on the forum.
Simply put, my 6.0" (TL) oscar ('Triton') recently developed what appears to be a bacterial infection.
Visible symptoms were concentrated primarily on the gill-plate. (date of pics: Oct. 7, 2007)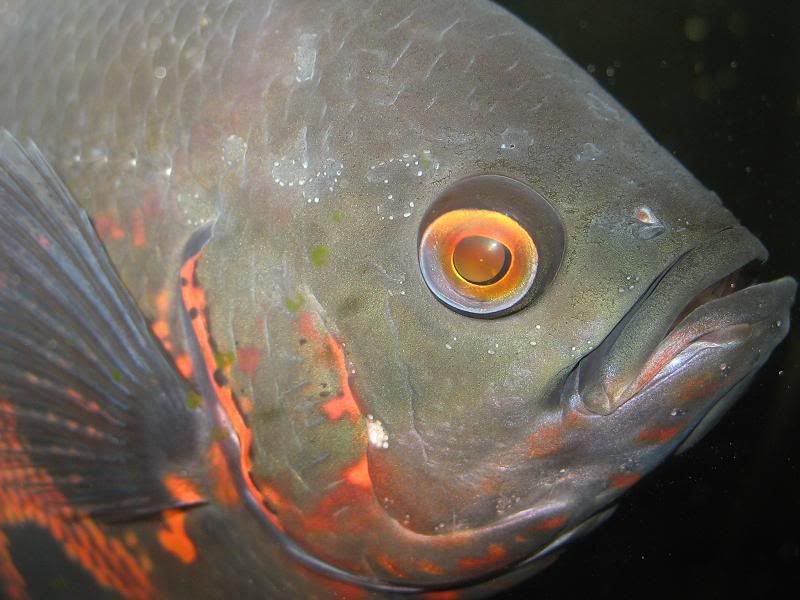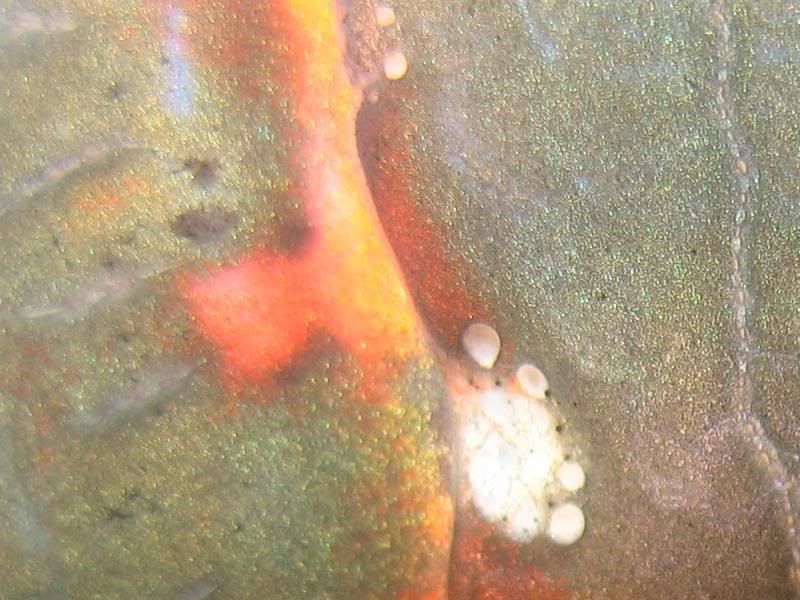 These symptoms match some of those that have been documented over on the
Oscarfish.com :: Home
website by a member who goes by the username 'Doc Bottom.' Doc Bottom works for a vet, and he went so far as to have a tissue culture taken from his oscar ('John Satisfaction') and sent to a lab. To use Doc Bottom's words:
"The bacteria infecting John Satisfaction was
Aeromonas veronii biovar sobria
...and the drug that destroys it best is Enrofloxacin (sold by the Bayer Corporation under the trade-name Baytril)."
Doc Bottom's article on what has become known as "John Satisfaction Syndrome" (JSS) covers all disease-related information much better than I possibly could:
Oscarfish.com :: Article Database
The article also covers some of Doc Bottom's experiences with successfully treating John Satisfaction using Baytril injections, and it is definitely worth a read for any oscar owners who might suspect something to be wrong with their oscar(s).
Originally it was widely believed that the JSS symptoms were merely a form of HITH (hole-in-the-head) disease, which is indicative of water-quality issues. For Doc Bottom's oscar (and many other oscar owners out there), this did not seem to make sense---he kept John Satisfaction's water pristine, after all. It was not until his further investigation and research that the distinction between JSS and HITH has become apparent.
Up next, I will document my experiences in treating Triton.
BV