Let start off with the stocking.
1 Albino Tiger Oscar
2 Jack Dempseys (breeding pair)
5 Clown Loaches
1 Royal Pleco
1 Unknown Pleco
1 Brown African Knifefish
A school of Buenos Aires Tetras, Turquoise Rainbowfish and Boesemani Rainbowfish.
Lighting
1 24" NO T5 bulb
1 48" LED fixture
Filtration
20 gallon sump with a DIY shower filter.
Eheim 2026 canister filter rated for 92 gallons.
I also have a Rena Filstar xP4 that will be added once I get it running right.
Aquascaping
Plants are mostly silk and hardscape is made up of locally collected rocks and Mopani driftwood.
Substrate is mix of gravel and washed play sand. It was originally separate the current cichlids fixed that lol.
And Finally Pics
FTS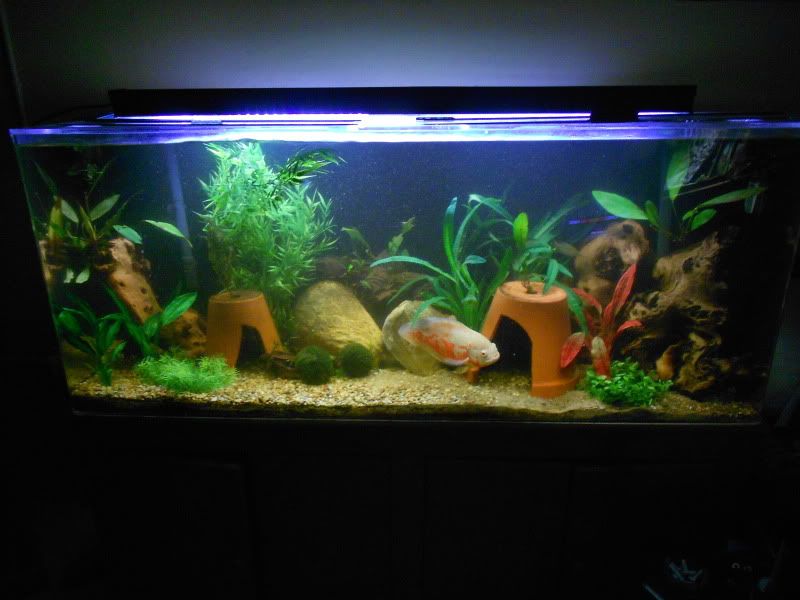 Left Side
Center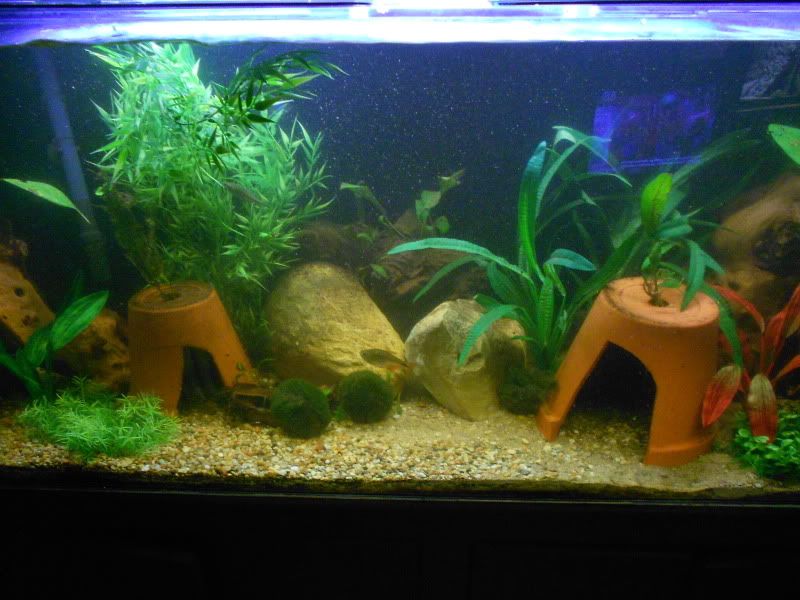 Right Side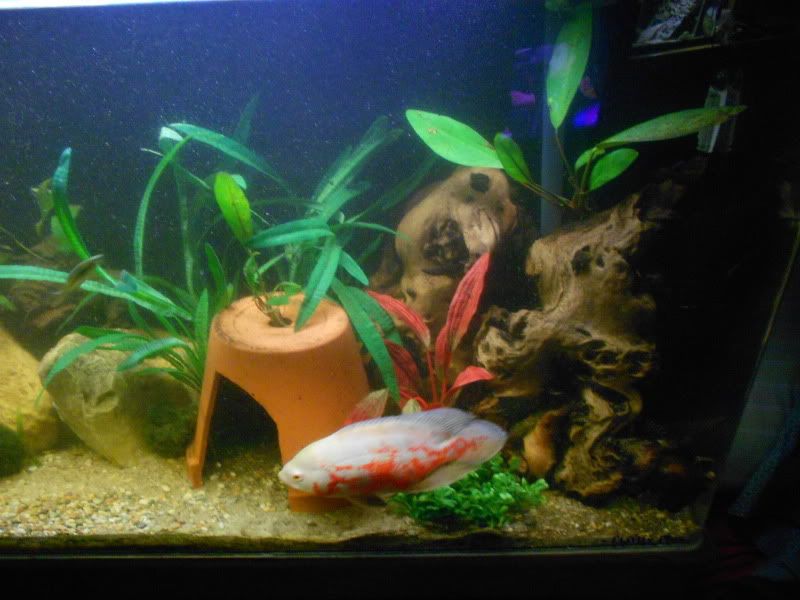 Oscar
And a horrible pic of my JDs